Lo studio affronta il ridisegno del centro cittadino di Cesate. Un articolato programma di nuove funzioni che coinvolge ampie porzioni del nucleo storico del paese per attribuirgli una nuova centralità sociale.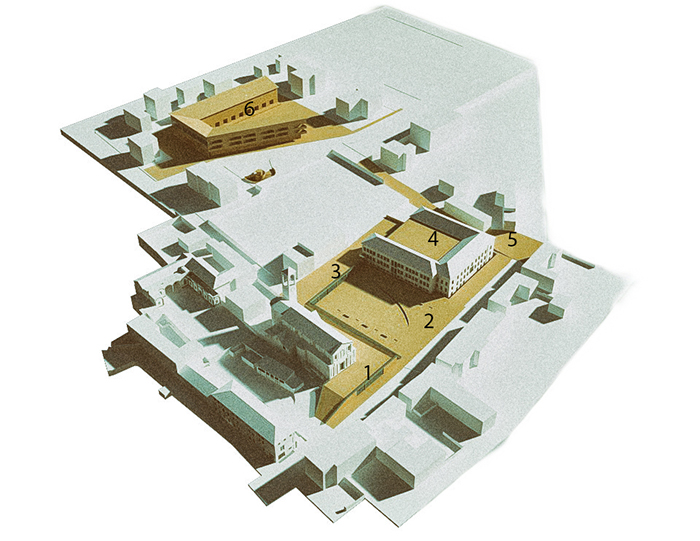 1/ nuovo sagrato 2/ piazza pubblica 3/ complesso parrocchiale 4/ auditorium comunale 5/ nuova viabilità 6/ complesso privato residenziale e commerciale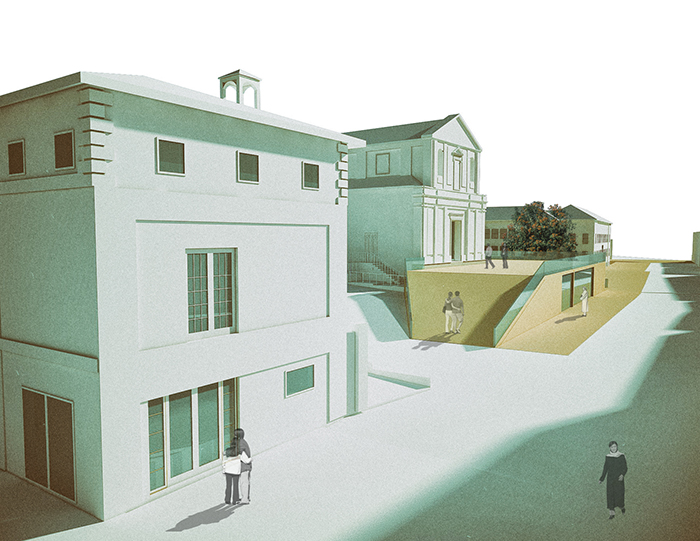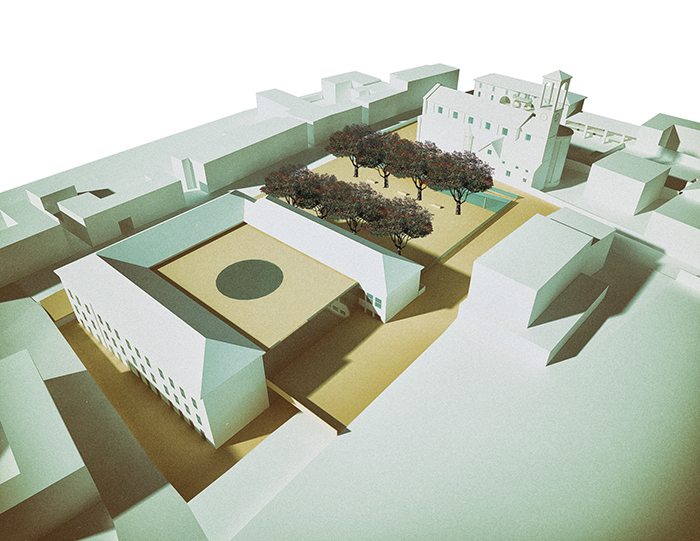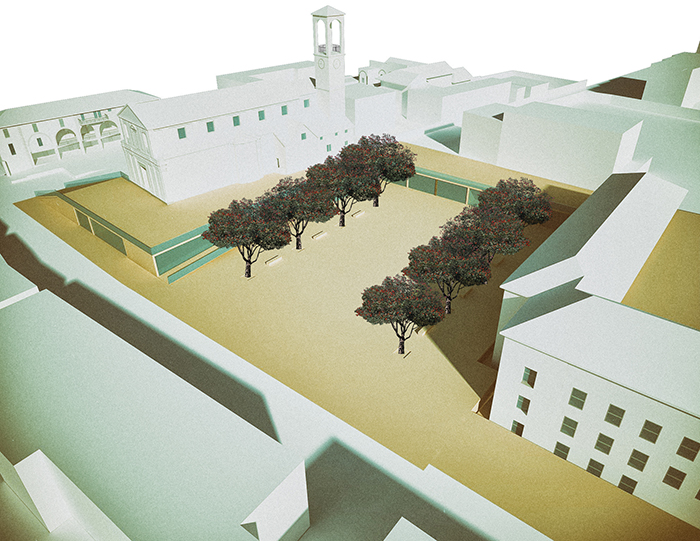 The study addresses the redesign of downtown Cesate. A articulated program of new functions involving large portions of the historic core of the country to give it a new centrality.
Anno: 2005
team:
con la collaborazione di Andros Atzeni e Silvia Frigeri